Studio 2 has one large north facing window with frosted glass providing soft natural light throughout the day. It is a flexible space perfect for food shoots and smaller fashion/portrait shoots.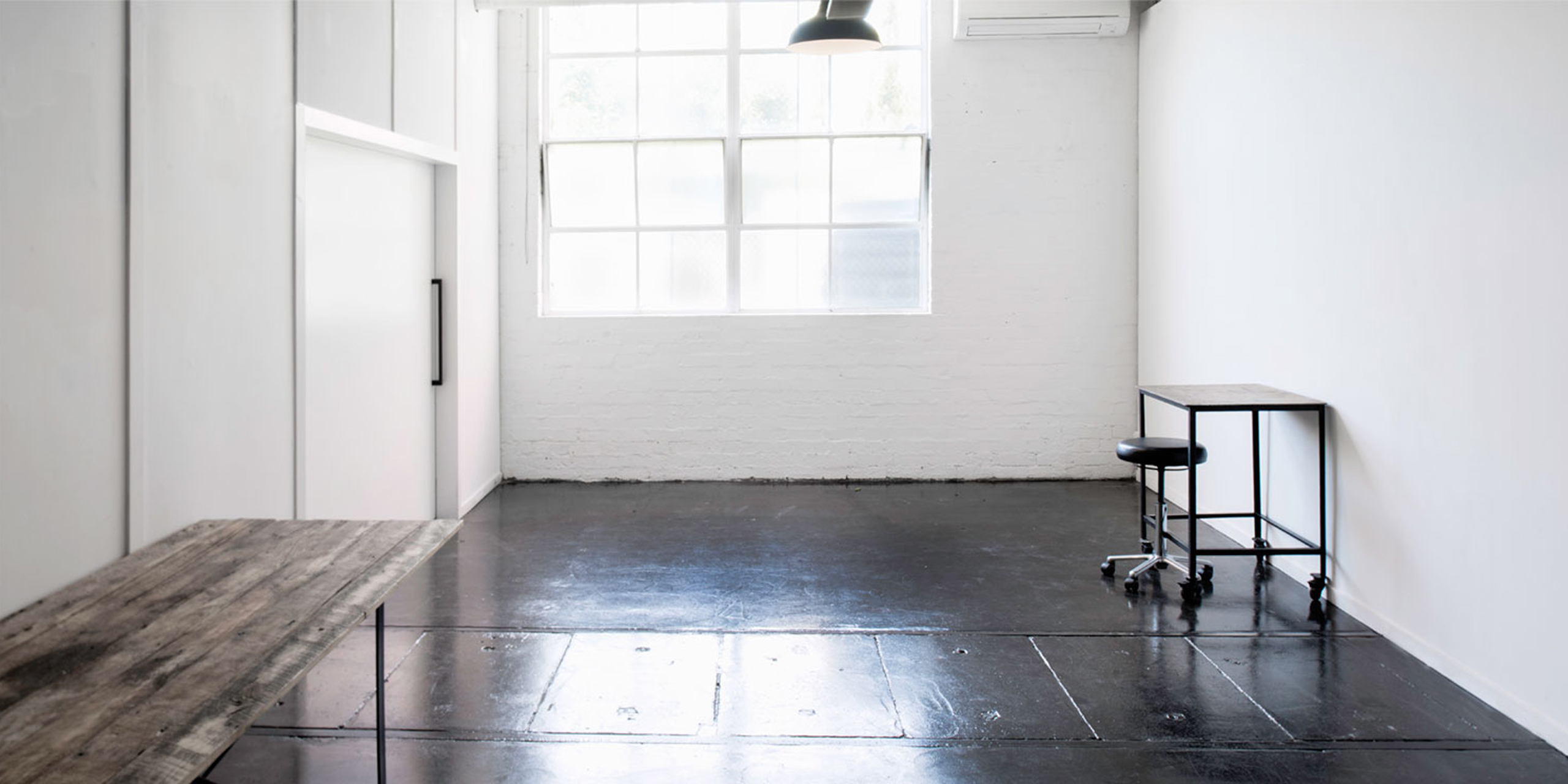 45m2
4 x 16 AMP power
3.5m ceiling height
Large movable kitchen island
90cm SMEG Gas stove/oven
Fridge & Freezer
Tea/coffee/urn.
Sonos Stereo
Wifi
V-Flats
Polys
Sand Bags
Kitchen Island
Operator Table
Operator Stool
2.7m Monostand
3 x C-Stands
1 x Clothes Rack
4 x Trestle Tables
90cm 6 burner SMEG stove and oven.
Dishwasher
Chopping boards
Baking trays
Pots and pans
Breville Food Processor
Equipment / Hire Available*
Lighting
Wall Flats
Regular 1.2 x 2.4m
Window 1.2 x 2.7m
Groove 1.2 x 2.7m
Plynths
Small 30 x 30 x 30cm
Medium 40 x 40 x 40cm
Tall 40 x 40 x 60cm
Flooring
3 styles available, please download the PDF below for more info.
*Additional fees apply