Studio 1 is a massive 330m² of light filled studio space.
The size of the studio offers numerous shooting and set building options.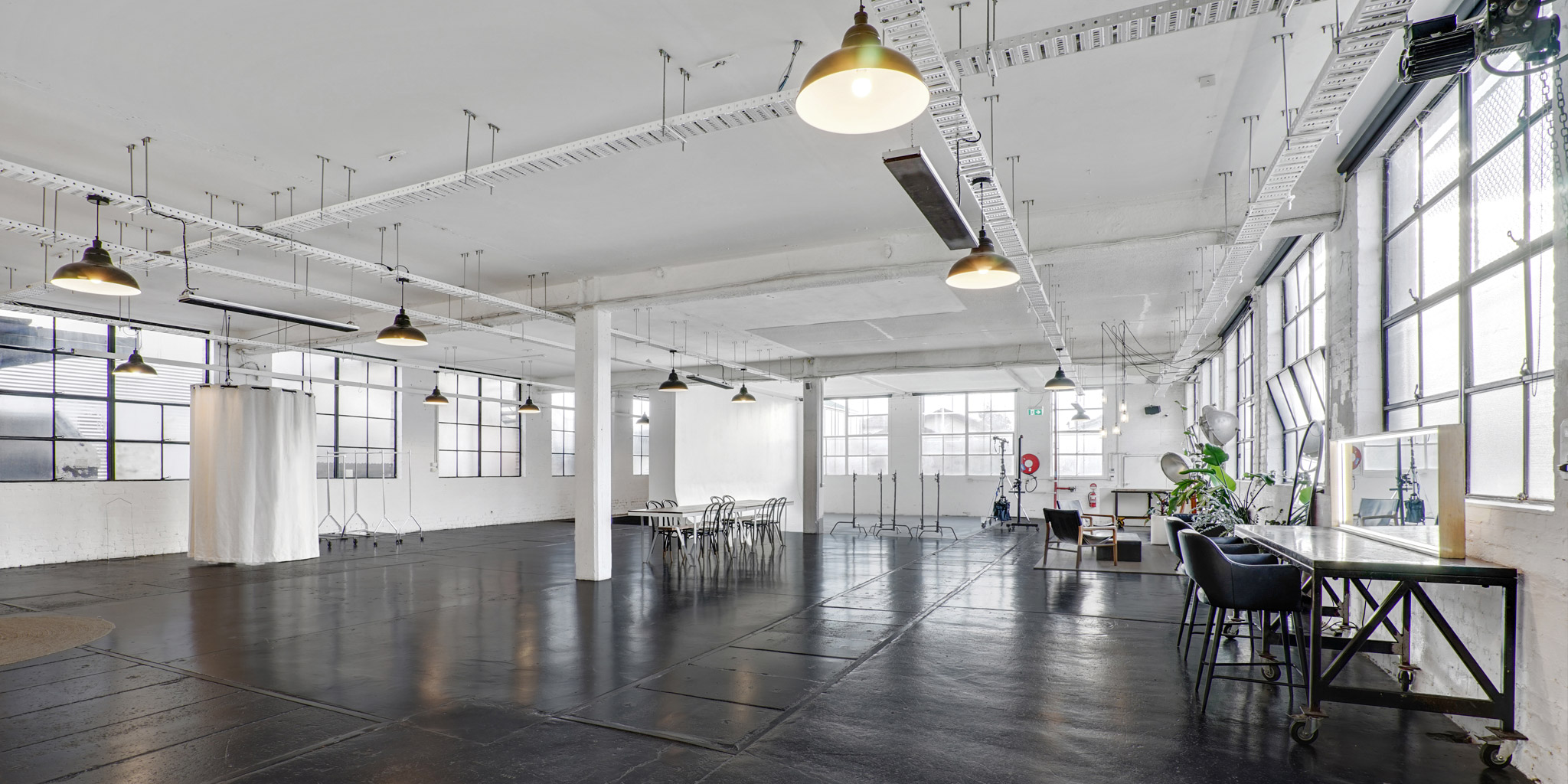 7.0m(w) x 3.5m(h) x 8.0m(d) cyclorama
3.5m ceiling height
6 x 16 AMP power
1 x 3 Phase power
Drive in access of 2.6m(w) x 3.6m(h)
330m² of total floor space
Client lounge with production area
Sonos sound system
Large movable styling area
Private Garden
3 x WCs
Superfast Wifi (500/500 mb/s)
Equipment / Included In Your Hire
Poly Boards & Stands
Mega Boom
Mono Stand
7 x C-Stands
Steamer
Iron
Ironing Board
3 x Clothes Racks
Clothes Hangers
Makeup Table
Makeup Mirror
Extension cords
Power Boards
Operator Table
Operator Stool
V-Flats
Poly Boards
Sand Bags
Equipment / Hire Available*
Lighting
Wall Flats
Regular 1.2 x 2.4m
Window 1.2 x 2.7m
Groove 1.2 x 2.7m
Plynths
Small 30 x 30 x 30cm
Medium 40 x 40 x 40cm
Tall 40 x 40 x 60cm
Flooring
3 styles available, please download the PDF below for more info.
*Additional fees apply